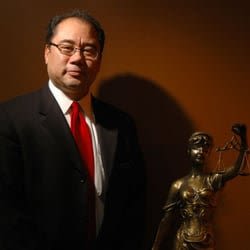 Greg Abella
Attorney at Law
Greg Abella graduated law school in 1994 and pursued his passion in establishing a solo practice in 2000. After going out on his own, he became licensed in Kansas, Missouri, and Colorado and is also involved with the Clay County and Cass County Bar Association. He is dedicated to having great evidence for his case and with his undergraduate degree in biology he is also interested in the science of the case and goes to great lengths to makes sure he gathers every piece of information on every case he works on.
I can argue for my clients and stand up for them in the courtroom. I tell people the straight truths when is come to their case.
Greg Abella is a member of the National College for DUI Defense and the National Association of Criminal Defense Lawyers.
If you want an attorney who will be there for you from the moment you're facing charges just a phone call away, I'm prepared to help evaluate the legal aspects of your case and determine next steps. There's too much on the line for your future when you have been charged with a crime; make sure you have a committed Kansas criminal defense attorney working for you in this situation.